New Releases

and Rare Wines
Quilceda Creek

2015

CVR
(Columbia Valley Red)


$64.99/btl

(

only $53.94

with Full

Wineaux

Club Discounts! All other 1/2 whole and Mixed case discounts apply too ) Beautiful follow up to the fabulous 2014, but still, we only get a few cases, it's very highly allocated!
From the village of Carregal do Sal in the heart of the Dão region, was born a winery named Dão Sul, a winery inspired by Thursday Cabriz.  This property has a magnificent manor house and centuries old chapel where, throughout the years, it has become a benchmark for winemaking in the region.  Here the vineyards are surrounded by pine trees situated between two main rivers that flow across the Dão, this secular "Quinta" (farm) dates back to the 17th Century! 
The Colheita Seleccionada is a blend of Alfrocheiro (an early ripening grape that has good color, rich tannin, and balance of strawberry-like fruit and acidity), Tinta Roriz (aka Tempranillo in Spain, also an early ripening varietal that produces flavors reminiscent of red fruits, plums, strawberries and blackberries with firm tannins and  it responds well to oak aging) and Touriga Nacional (One of Portugal's signature grapes, indigenous to the Dão. It has firm, rich color and complex aromas of raspberries, ripe blackcurrants, savory herbs, violets and licorice.).
New 2016

Rombauer

Chardonnay.
The "Holy Grail" of California Chards!
Just Luscious! Juicy peaches, pineapple and lime greet the nose, followed by vanilla and cedar. Ripe tropical fruit and fig jam flood the lush, silky palate. Soft spice, vanilla and nectarines mark the lengthy finish, while fresh, mouthwatering acidity leaves you longing for another glass

.
Very Highly Allocated!

If you're a fan of

Rombauer

Chardonnay

,

do not hesitate!
This wine tends to sell out between vintages every year!
$44.99

/btl. (all Wineaux and quantity discounts do apply to this wine too! only

$37.34

with Full

Wineaux

Discounts*

)
Try some of

Rombauer's

superb reds too! Excellent Cabernet Sauvignon, Zinfandel and Merlot!
              _____________________________________________
SPANISH WINES

,

we've got a whole lot..
Some very tasty and Highly Rated

Spanish

Reds

and

Whites

.
Stop in Today and check out our fantastic Selections

from $6.99/btl.
Vina Borgia,
Garnacha

.
(Vina Borgia, Protocolo and Tres Picos due back in soon, so I'm leaving them up here for now, but we are currently out of stock on these very popular Spanish Reds. They are just switching back to their original Seattle Importer Distributor, who should start delivering again here shortly.)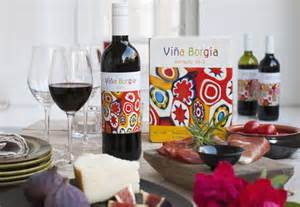 This is one of our most popular and "Best Value" Spanish Reds!
$7.99

/btl (only

$6.63

with Full Wineaux Club)

3 liter boxes

$19.99

(

$16.59

Full Wineaux)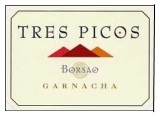 Tres Picos

Garnacha

, Borsao

$17.99*
Winemaker's Notes

It has a dark ruby color with shades of purple. On the nose there is a rich aroma of ripe berries with hints of floral tones typical of the Garnacha, a unique variety. In the mouth, it is a full bodied rich wine with a taste of blackberries, strawberries and hints of leather, vanilla and plums. It is perfectly combined with a sweet and pleasant tannin that leads to a long, balanced and smooth finish.

Critical Acclaim

91 points

, Steven Tanzer

International Wine Cellar

–

"Inky purple. Ripe black raspberry and cherry liqueur scents are brightened by zesty pepper and allspice nuances. Plush and sweet, with powerful cherry and red berry compote flavors given lift by juicy acidity. Gains flesh and depth on the impressively long, spicy finish, which is given shape by fine-grained tannins."
Many other Delicous and Highly Rated Spanish Wines IN STOCK NOW.
(No SALES TO OTHER RETAILERS, sorry, we know there are some incredible prices and wines here, but

Washington State Liquor Laws

limit us to only sell to individuals. Restaurants…Inquire

)

WINEAUX GREGARIOUS CLUB

    DETAILS:

$25/year 

  Family /Corporate Memberships, Extra

$10

per Family or Associate Member.

$150 Lifetime

(Extra

$100

per Family/Associate member)*

17%* OFF everything

(14%* OFF with credit/debit cards)

Wineaux discounts apply to all current and sale prices on Wines (but not "net"  prices)


Beers & Ale

Cheese and Deli items

Corkscrews and other Wine Gizmos

such as

aerators, wine glasses and decanters.




Chocolates

Joe Euro's Music CDs and Digital Download Cards

as well as other artist's CDs and Videos we sell, such as

Celtic Harpist,

David Michael, and Local Recording/Sound Engineer "Extraordinaire",

Neville Pearsall's

Debut CD,

"From So Far Away"




1/2 price*

to most Wine Tastings*

*some restrictions, see store. (Wineaux Discounts generally do not apply to "net" price items/wines)

         Walla Walla Vintners
                 2014 Walla Walla Valley
                   Cabernet Sauvignon
Another

stunning vintage

of this powerful, beautifully layered cabernet. It's a

complex, age-worthy wine

. Containing 80% Cabernet Sauvignon, 66 % from our Estate and neighboring vineyards of Chan and Tokar – with the remainder coming from Pepper Bridge and Windrow Vineyards. To complete the

Bordeaux-like mix

we have added 8% Merlot – Seven Hills Vineyard, 5% Cabernet Franc – Weinbau, 3% Petit Verdot – Frazier Bluff Vineyard and 2% Malbec and Carmenere (each) from the Dwelley Vineyard
(
Reg. $44.99

)

 
Walla Walla Vintners
2015 Columbia Valley
Cabernet Franc
Walla Walla Vintners
2015 Columbia Valley
Cabernet Franc

,
 This plump

Cabernet Franc

contains 84% Franc and 14% Merlot plus a 2% dollop of Carmenére. The Weinbau and Sagemoor Vineyards are the primary source for this Franc with a smaller amount coming from the Grove and Dwelley Vineyards. The Merlot comes from Spring Creek and Kilian Vineyards; the Carmenere was farmed at Dwelley Vineyard. This

sassy wine

begins with a violet nose bridged by a mid-palate of ox-heart cherry, black raspberry and wild strawberry. The burnt brown sugar finish is a knock out. Decant before serving and enjoy! Walla Walla Vintners has always made one of our favorite Cabernet Francs here at

the Wine

Seller

!

 (

$37.99 Reg. in store shelf price

)
Walla Walla Vintners
Sangiovese

2015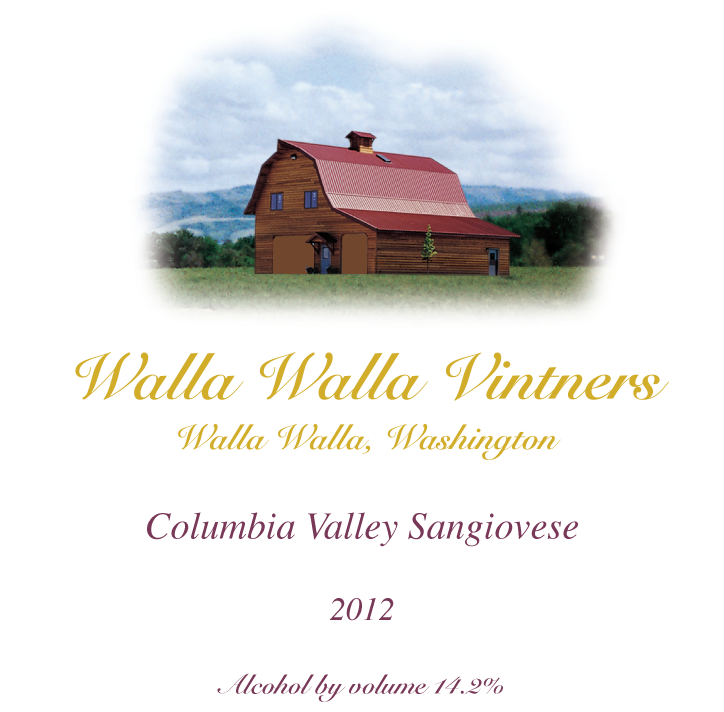 Walla Walla Vintners
Sangiovese

2015, 

$29.99

/btl
-The 2015 contains 83% Grosso and Piccolo Sangiovese mixed with 11% Syrah and 6% Malbec. It has a dried fig/date nose and begins with ripe elderberry flavors, followed by fresh strawberry and rhubarb. The wine dazzles you with a finish of a milk chocolate covered caramel. Decant before serving! 
—————————————————————–
LEONETTI CELLAR
Highly allocate, that's why you seldom ever see this wine in retail or restaurants, but thankfully, we do get a decent allocation here at The Wine Seller
2013

Leonetti

Cabernet

$121.99/btl.
(prices subject to change without notice)

LEONETTI MERLOT (press on previous vintage)

WALLA WALLA VALLEY
The 2013 Merlot is one of my favorite vintages for Merlot –
ranking along '08, '05, and '98. The wine is dark and
saturated. In the glass, the wine explodes with an ethereal,
complex nose of cinnamon, plum, pomegranate, clove, and a
hint of spring pine forest. On the palate, the wine has delicious
fresh ripe fruit, reminiscent of berry pie filling. Incredible
richness but with a stunning levity that lifts. A dead ringer for
some of the finest Pomerol I have ever tasted. Quite simply an
incredibly sexy, hedonistic wine.
Merlot 2015 Walla Walla,

(

$74.69*/btl.

with full

Wineaux

Club

discount)
$89.99/btl. Reg. Full price on the shelf.  A few bottle of older vintages too, at slightly appreciated prices.

Sangiovese 2014 Walla Walla, 

$79.99

/btl (just

$66.39*

with full

Wineaux Club

discount) 

(STILL A LITTLE 2012 and 2013 IN STOCK TOO!)



Winemaker's Notes

Beautiful deep garnet color. The nose displays driving, dark red Bing cherries. This wine tastes like a liquid expression of that flavor. A unique contributing factor to this wine blend is the addition of 8% of the varietal Aglianico. A first for Walla Walla Valley, we planted this ancient grape of southern Italy in our Serra Pedace Vineyard. We tried a splash of this varietal in the blend and found it fit like a glove, adding structure and a firm core of austere fruit.

Critical Acclaim

The Wine Advocate

– "A step up over the 2011, the 2012 Sangiovese, which incorporates 7% Syrah, offers classic cedar, spice, earth and dusty minerality to go with plenty of black raspberry and black cherry-styled fruit. Medium-bodied, nicely textured and elegant, with mid-weight richness and fine tannin, it will drink nicely on release and evolve through 2022.
Range: 90-92 Points"


LEONETTI RESERVE,

2014

…still some 2011 and 2013 in stock as well…

WALLA WALLA VALLEY
Dark, saturated, and gorgeous. Intoxicating nose of fresh
flowers, dark red fruit, and a glorious citrus note – which we
are rarely able to capture in our wines. There is also a tiny
sprinkling of cedar shavings, Crème de cassis, and crushed
blackcurrant. Unbelievably vibrant and focused. I'm just in
love with this wine. Palate is plush and long with a core of
sweetness. Respecting the coolness of the vintage, the acidity
is deliciously bright and the tannin low.
Reserve, 2014 Walla Walla

$169.99/btl Full price 
 ——————————————–
QUILCEDA CREEK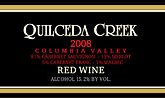 like we said…

The Wine Seller

has been around

since 1982

, and as such, we receive some pretty interesting allocations of Rare, Hard to Obtain Wines!
Dauvissat-Camus

Chablis

,

The Wine Seller

is one of the few wine shops in Washington that actually gets a small allocation of these fantastic Premier and Grand Cru

Chablis

Wines.

Stop in or call to see what we might have in stock.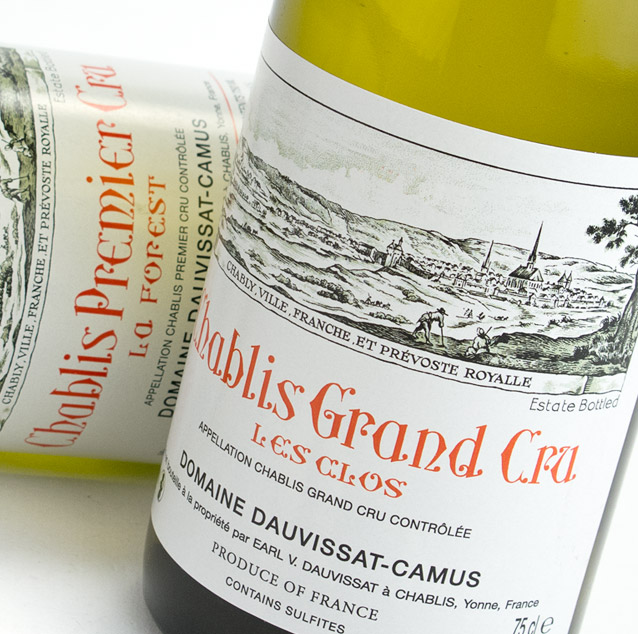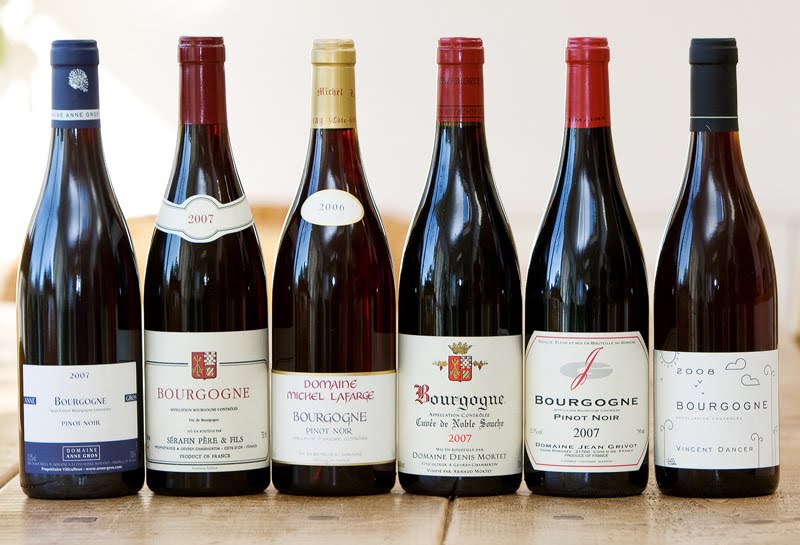 The Wine Seller® is also one of the few wine shops in Washington to receive a tiny allocation of

Comte Lafon Burgundies

.

Meursault

and

Volnay
MARILYN MERLOT
                       (see store for current prices and availability)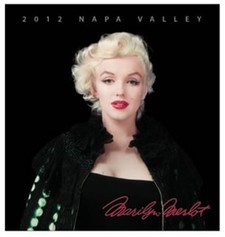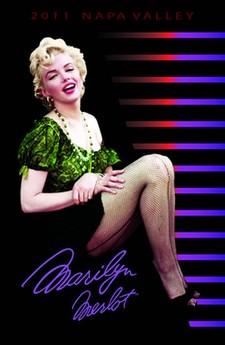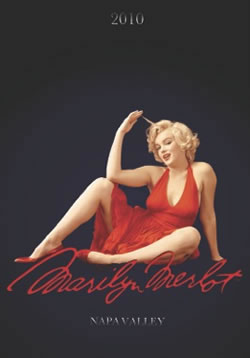 2010 Marilyn Merlot

Norma Jean Merlot too!

Some older vintages still available at slightly to insanely higher prices. Check the marilyn merlot web site, and compare our prices…
Blonde de Noirs, From the makers of Marilyn Merlot, Top Quality, "Methode Champenoise" California Sparkling Wines too!
---
Highly allocated

Charles Smith Wine

such as various

K Syrah

Reds, and a few others to scarce to mention, sometimes available in store or can possibly be special ordered.  As well as more reasonably prices and readily available options such as

"Boom Boom  Syrah"

,

Kung Fu Girl Riesling

,

Velvet Devil Merlot

,

"Eve" Chardonnay

,

Charles & Charles Red

, and more…(may require pre-order)

---
THURSTON WOLFE WINES

generally in stock

, and can be pre-ordered and in within a few days or less!
Smasne Wines

generally in stock too

! but can be pre-ordered if we're out…