Welcome to The WINE SELLER

®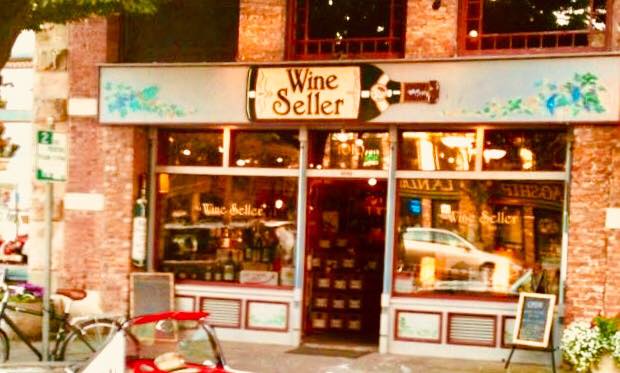 Our Classic

"Bricks & Mortar"

Bottle shop in Beautiful

"Downtown"

Port Townsend,

Washington

  

Est. 1982
OPEN ALL WEEKEND!
PRESIDENT'S DAY TOO
 The dark days of winter are upon us…but the

Wine Seller

is bright, WELCOMING  and …

Cheery!

 
Cheers, from your friends at

The Wine Seller
"the

Small Town

Wine Shop,
with the

BIG City

Selection"
Est.1982

CELEBRATING 35 YEARS

Stop in for all those

wines

,

ciders

and

beer

needs for your Winter

Feeds

&

Feasts

…

Gatherings

and

Guzzlings..



of course

..

in moderation!
please

Guzzle Responsibly!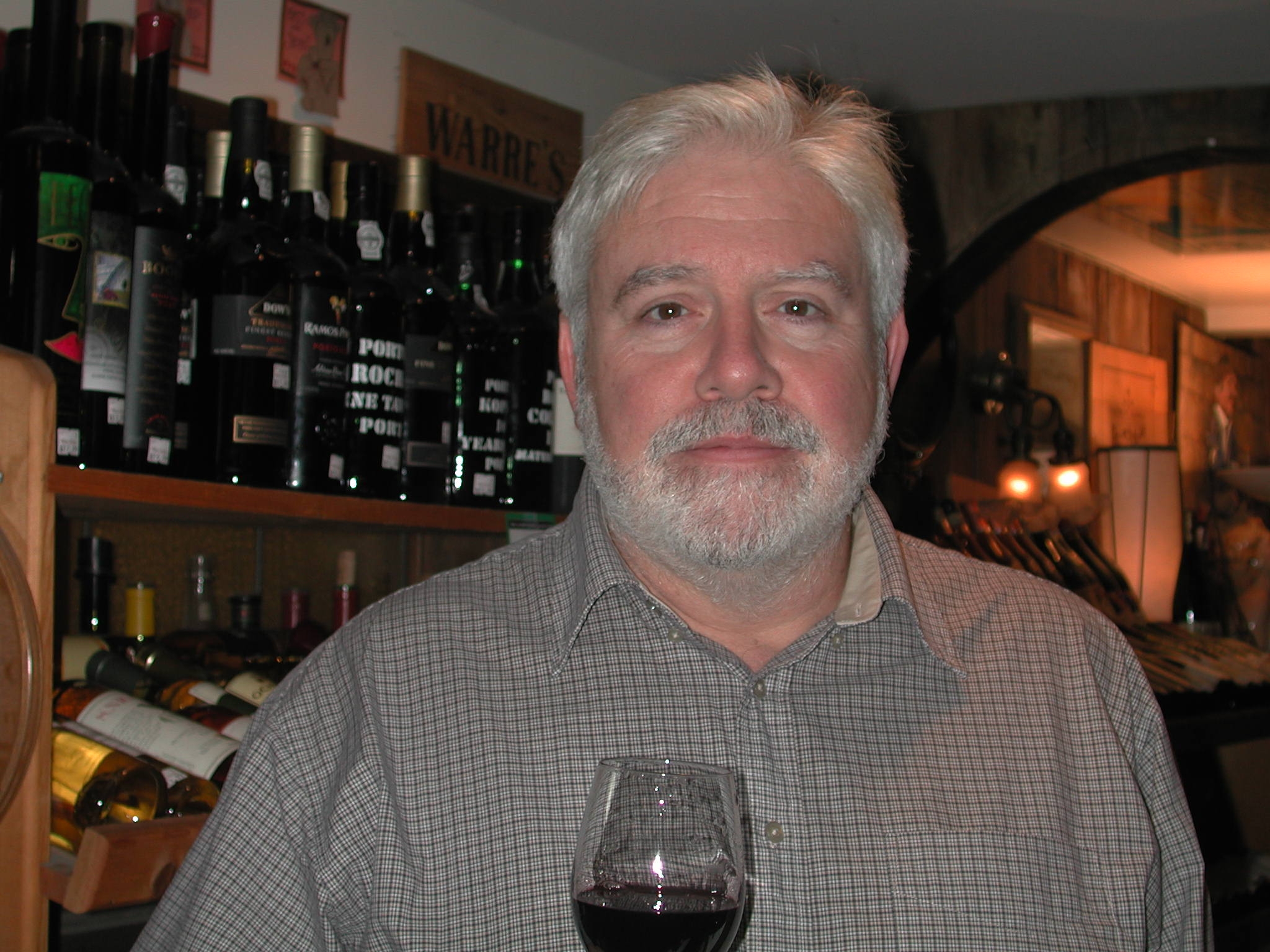 Founded by

Joe Euro

, and Established

The Wine

Seller

in 1982.

The

"Guzzler" in

Chief!

The Head Taster, Sniffer, Sipper, Quaffer…
Portugal Road Trip…October 22-31, 2018


THERE ARE

AMAZING

DEALZ throughout the store

ON ALL KINDS OF

"

tasty

STUFF"!
WINE NOT

Grab a Box AND get busy..

MIX

-a-CASE

(any 12)

or even a

1/2 case

(any 6)

gets a Discount too!!

here's just a few of our current

DEALZ…
(prices and availability subject to change without notice)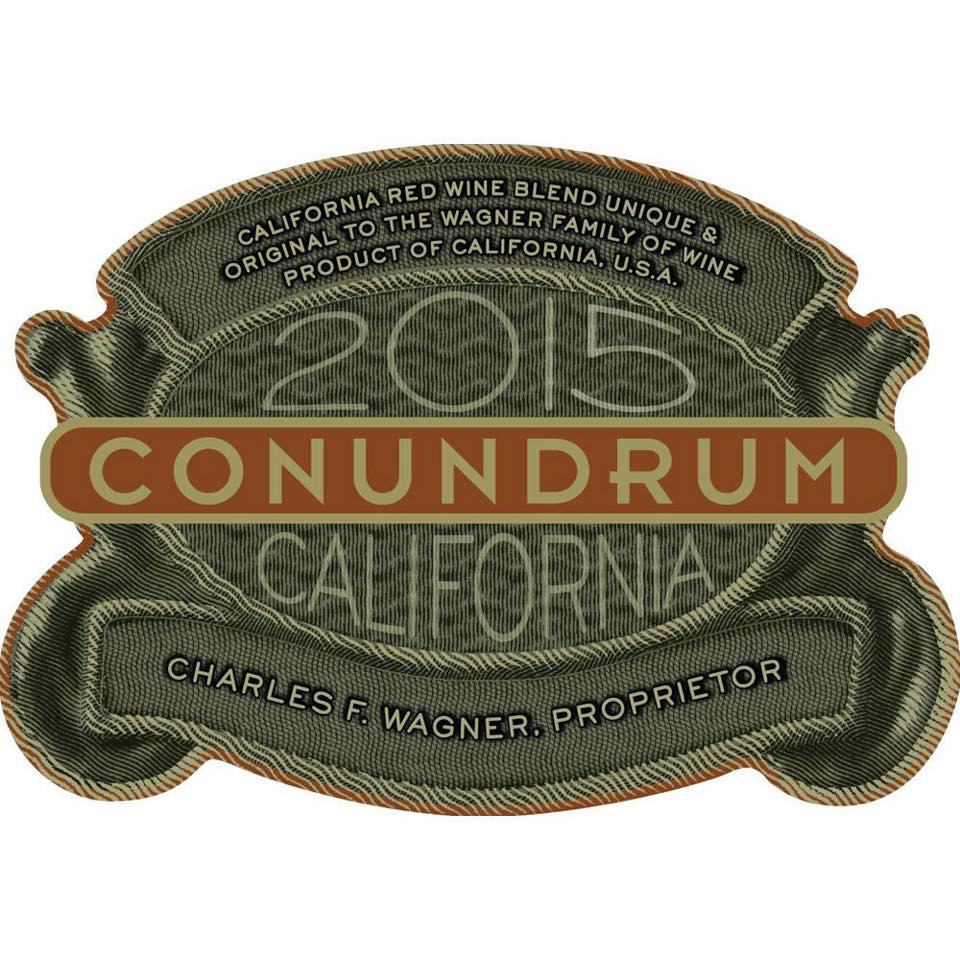 Conundrum

Red Blend

2015!
SPECIAL DEAL

only $17.99/btl. (this is, we believe, one of

THE BEST PRICES

in the country right now on this

delicious

Red Blend!

(Reg.$22.99)
TASTING NOTES: Sourced from premier California winegrowing regions, Conundrum Red features dark red varietals including

Zinfandel

and

Petite Sirah

. It is rich, complex and approachable. With lush flavors of cherries and baking chocolate, this wine has fine tannins that create a silky smoothness. Be daring and drink Conundrum Red chilled to enhance its fruit profile and enjoy it any time of year! Wine Not.
We do love the "Bubbles" here…
Real Champagne

WINE NOT!
Henriot

Brut Souverain
from
Champagne, France
f
…we are
OPEN EARLY

AND Stay

LATE
(till at least 8:00)

EVERY

WEEKEND
WINE

–

BEER

–

BUBBLIES

–

CIDER

–

CHEESE

–

DELI

–

CHOCOLATES

-CIGARS
Regular Hours:

Mondays  through

Thursdays

11:00-7:00ish
Fridays & Saturdays 10:30- 8:00ish

Sundays

11:00-7:00 or so
OPEN 7 DAYS A WEEK-

year round
1010 Water Street              
"downtown"

Port Townsend,

WA

98368 
          next to

The Palace Hotel  
                  360-385-7673
Stop in TODAY..

.

WE'VE GOT THE GOODS…
FROM A

BOTTLE

TO A

CASE

TO A

WHOLE

CARLOAD!



just  the "tip of the Iceberg" of our Specials and Inventory….stop in and browse!
WINE

(Cabernet) FILLED

CHOCOLATES

ARE BACK…
$8.99

FOR A

BOX OF 6

LARGE IRRESISTIBLE WINE FILLED

TRUFFLES
$16.99

FOR A

BOX OF 12
NEXT TASTING EVENT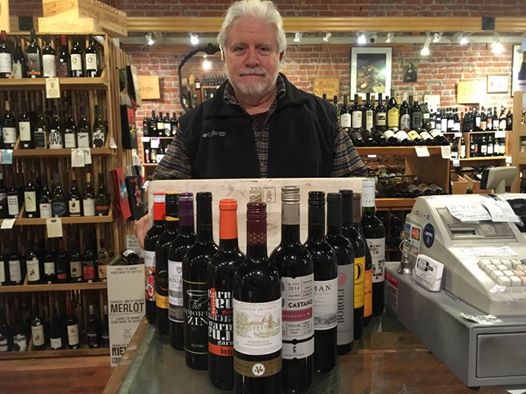 March 2nd

Wines

and

Ports

of Portugal

and a few

Spanish

delights too!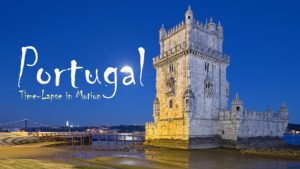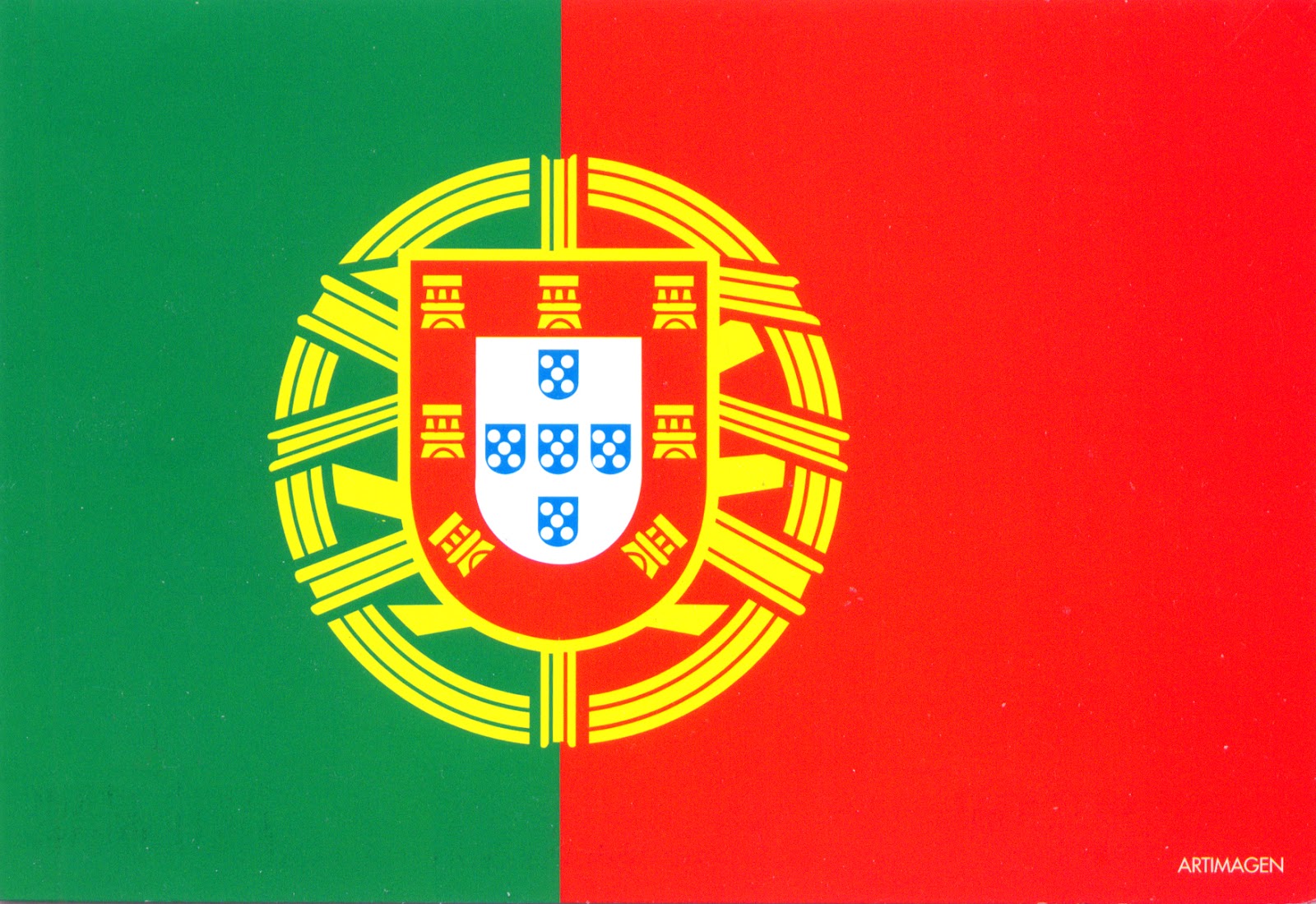 Portugal

produces quite an array of

fabulous reds

and some

delightful white

wines as well…besides the famous rich, sweet, fortified dessert wines known the world over as Port (or Porto)
To celebrate and kick off our

Portugal/Northern Spain

trip, let's taste an array of wines from this fantastic country. And…since we will be crossing over into northern

Spain

on this trip too, we'll throw in some Spanish

wines

from this region as well!
$10

entry fee (rebated to you with minimum purchase of 3 bottles or more from Tasting line up!)

(Wineaux Club members 1/2 price)
Kamiak "Rock Lake Red" only $11.99/btl.(reg. $14.99)

(prices and availability subject to change without notice)
started again in

OCTOBER
they run 1st & 3rd Fridays all the
way

THRU June…MARK YOUR CALENDERS



…Check out A

VAST ARRAY

OF ALL SORTS OF

WINES

, (

Reds

; Whites and

Rose's

) BUBBLIES,

CIDERS

AND

DESSERT WINES…

meant to compliment all your Feasts, Festivities and Celebrations…

and just

"plain ole everyday meals and quaffing"



BEAUJOLAIS-NOUVEAUX

–

2017

   is almost gone!
Our Classic

"Bricks & Mortar"

Bottle Shop

..in the Heart of

Port Townsend's Historic District.
GIFT CERTIFICATES
Gift Certificates…any amount…and

you don't even

need to be 21

or over to buy them for Parents, Grandparents, Friends, Teachers, Relatives…
Wine

,

Craft Beer

, local and Imported

Ciders

….

Wine Gizmos and Gadgets..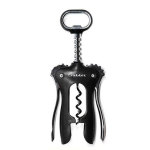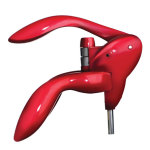 _________________________________
our next trip looks like
Portugal-Spain
October 2018
our spring 2017 journey…
"the

Best

of

Northern

Italy"
It was a fabulous trip

and a great group of folks!
We're putting together another trip for Fall 2018….

Where will you go with Joe??

Portugal-Spain??? …stay tuned for more details. Looks like October 2018

Doumina of

"The Enthusiastic Traveler"

put a fantastic trip together for us!
May 2017 

check back often with Joe for other upcoming journeys.
Great trip and a fine bunch of

"Enthusiastic Travelers"
Stay tuned for news of the next "Small Group Journey"

with Joe Euro



We're seriously looking into Portugal!!


_________________________________________________
Since 1982

,

Wines

,

Champagne

&

Sparkling Wines

,

Port

,

Sherry

,

Vermouth

as well as a great selection of

Beer and Ale

and

Ciders

. 
WINE-NOT
STOP IN TODAY

, and

Mix

–

A

–

Case

!  (empty boxes left side of Cooler…any 12 bottles)

Save BIG $$$
(
with our generous

1/2

,

Whole

/

Mixed

Case

and

Wineaux Gregarious

Club*

Discounts

)
At The WINE SELLER

®

,  you can expect

personal, friendly, knowledgeable service

, and a wonderful,

competitively priced selection

for discriminating palates in and around

Port Townsend

,

Washington

, and

neighbors, friends, and

visitors

from around the world.
Wine Tastings

:

1st & 3rd Fridays / Month
October through June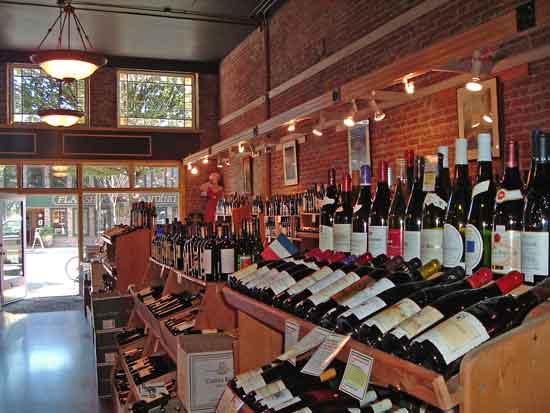 IT'S
LEONETTI
TIME…and isn't it always Leonetti Time..?? (if you can get it…) This Iconic Washington Red Producer has had a "Cult Following" for decades now…hard to come by…not cheap…

but so incredible!



 
and QUILCEDA CREEK

Too!
Cabernet Sauvignon

and

CVR (Columbia Valley Red)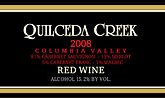 Please let us know ASAP what you may like of the latest Release of

Leonetti Cab

2014 and a touch of 2013

Cabernet

;

Sangiovese

; 2015

Merlot

; 2013, 2014 and new 2015 and 2014

Reserve

. Dont miss out!

Washington's

top 2 Legendary

Red Wine

Producers. And Most highly prized and tightly allocated…but we get some here, and admittedly more than many Seattle stores because of our long standing relationships with these producers at

The Wine Seller®
COMING SOON:
THE LIST
a comprehensive listing of currently available older vintages of these two legendary, collectible and age-worthy Washington Wineries.  
Stay Tuned!
Tail end of our yearly allocation…so get on down here

, or call with your wishes, and we'll try to make your

Leonetti

and/or

QUILCEDA CREEK

Dreams come true.
a tiny bit pf 2013 Leonetti Cabernet left… and a few other older vintages.
New Vintages of

Leonetti

, and

Quilceda Creek

CRW

…Red Blend (declassified barrels of their other Cabernet, that costs 3 x as much!)

(prices and availability subject to change without notice)
also visit: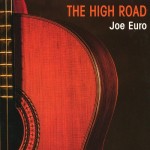 Joe  played  a nice long set at the

WOODEN BOAT FESTIVAL

2017 again this year!
JOE  Played
LIVE

at the

Marrowstone Island Vineyards
Saturday,

June 24th,2017

1-5
(They say they're wanting to book me a couple times again in Summer 2018! Stay Tuned, and check with the folks at Marrowstone Winery too…)

hope you didn't miss it!
 and yes, we stock some/most of their wines, and can order others for you, if you don't want to drive all the way out to this lovely rural winery…





Candlelight Concert

on the
last Thursday of January, the 25th, 2018!!

Note date change from original listing….



MARK YOUR CALENDARS NOW!
Stay tuned for other possible upcoming musical appearances by Joe Euro
       

Joe Euro's

Instrumental Music

Pairs well with many wines, Romantic Dinners, Seductively Delicious

Wines

and

Champagne

!
 Available at my shop and can be shipped, or…

click on any of these CD covers to be taken to Amazon.com to listen, Steam…or buy from them..
            these 3
Joe Euro's

CD's

$9.99 each

or

3

for

$25
also available from other online retailers
 check back to see about joining Joe for his next adventure!
Meet Our

Wine Seller®

Staff:

HOURS: OPEN 7 DAYS A WEEK, YEAR 'ROUND
Sundays through Thursdays:

11:00-7:00

or so..
Fridays and Saturdays:

10:30-8:00

or so…
watch for later Summer and Holiday hours…and often, we're just here later!

Call

360-385-7673

to see if we're still here late,
after regular hours…
Wine Tastings:
Wine Tastings

, 1st & 3rd

Fridays

/month 5:30-7:00 (arrive anytime)
(shop

OPEN

till

at least 8:00

on those nights, and often later)
October through June
The WINE SELLER ®

has a truly

Amazing

Selection

of fantastic "palate tested and tasted"

wines

,

"bubblies"

and

beers

from the

Pacific Northwest

,

California

and most top wine and beer producing regions around the world, such as

France

,

Spain

,

Portugal

,

Italy

,

New Zealand

,

Argentina

,

Chile

,

Australia

,

Germany

,

Austria

, etc. etc.
Many
90+
Rated
Wines

(under $20)



Order your

Dinner, Party

and

Event

Wines

,

Bubblies

,

Beers

and

Ciders

for your home…or special events! 

360-385-7673

 

Weddings

, Parties,

Meetings

etc. etc.

info@PTwineSeller.com



Remember too, you can buy some really great wines at at

the Wine Seller

for

far less

, usually, than

restaurant

prices, and

bring these wines

to your local favorite restaurants, pay the nominal

"corkage fee"

and enjoy.

(Remember though to please, tip your server based on if you had bought a bottle off their wine list…thank you)
 

Wines

,

Beer

,

Champagne

/

Bubblies

and

Cider
Gift bags

Galore

, some

FREE

with Purchase

, others for Sale at very reasonable prices (check out the crafty "one of a kind"

Gift Bottle Bags

)
however, many state have restrictions, so we do not ship to all states (see store for more details)
               GIFT CERTIFICATES
             WINE

FILLED

CHOCOLATES
The

Same

ones they used to sell at
Williams Gallery (

just in the next block before, sadly, they closed.)
Merlot

and/or

Cabernet

Filled…
Special:

only $8.99

/box of 6 Big Truffles (reg. $9.99)
Boxes of 12 are only
$16.99
Talk about your
"Red Wine

and

Chocolate"

…here it is, all rolled into one!
Lost of fun stuff throughout the store

…however,
We cannot

carry EVERYTHING

,

all the

time

…there are literally

a few million wines

, beers, "Bubblies" etc. available through Washington Distributors and Direct to us from Wineries….so

the WINE SELLER®

acts,

quite often

, as
Wine, Champagne, 

Beer

"brokers", and we can take your requests for things we can usually obtain within 1 to 14 days. So what is not on our shelves, at any given time, can often be had with a simple request and pre -order.
360-385-7673 
info@PTwineSeller.com
"Meet or Beat Pricing"*     
(or come pretty dang close)

especially on pre-Orders!
Stop in or give us a call…we'd love to earn your business!
…but it's not always about the absolute lowest price…our prices are quite fair and competitive, but it's about service, selection and knowledge as well.
Call or stop by with the best price you've seen on some of your

supermarket

or "big box" retailer favorites! and Remember…
Costco,

Trader

Joe's,

and

BevMo 

DO NOT DISCOUNTS for quantity, whole/mixed case, or 1/2 case

(6 btl.) discounts!  

The price you see there, is the price you

pay! And often

our discounted prices

BEATS their "shelf price"!

  Give us a try 1st.

360-385-7673

See that price there, then call us and see if we can get it for you at a similar or maybe even better price!

And thanks for your support!
We generally

Meet and often BEAT (or at least can come pretty dang close to) prices from Total Wines,

Compass Wines

and

Pete's

as well! Just stop in or give us a call

(360-385-7673)

and  give us a chance to earn your business and help

KEEP your business LOCAL

. Supports local independent, family owned businesses, and keeps your taxes right here in our town and county too!

The Wine Seller®

has a whole range of discounting levels. But we have to have a before discounts price level as well, even if that price represents a temporary mark down or

"Close-Out Dealz"

. We do need to pay the bills and keep the lights on. (1/2, Mixed, Whole cases and

Wineaux Club

discounts

.)

At T

he

WINE

SELLER®

,

WE DO APPRECIATE YOUR BUSINESS AND LOYALTY!



The Wine Seller®

doesn't want

ALL of your wine

biz…no

wait..yes we actually do!

So please try to buy just about all your fermented beverages from us, and this will be

a

better world

…and thank you.

there's lots of

"Mention This Web Deal"

Special Pricing

in here!

 

Why?

To get you to peruse our site and check out some

Amazing Dealz

at

"rock Bottom prices".
Call us or send a text (360-301-1221) or email message
joe@PTwineSeller.com  even if you are

at the

winery

itself,

had it at a restaurant

, or see it at

another

retailer

, (either a

"Bricks & Mortar"

shop, like ours, or at an

"online retailer"

) and want to see if we can get that product

right here at home

, perhaps saving you shipping costs as well.

Often, winery prices are full retail

, and

restaurant prices

are all over the board,

from double retail

to

sometime 4 times that

..."dealz" and $avings can often be obtained through our distribution network and with our volume buying power! 

Yes, tho we are a relatively small retail store, operating and existing in the shadow of the "Big Box" Retailers…we've been around a while, and know people and know how this game is played.

360-385-7673

or

info@PTwineseller.com

Of course, your local 

Wine Seller®

 

has plenty of great wine deals on wine and beer we taste and buy, and stock our shelves with.  We have an amazing selection from around the world —

Spain

,

Portugal

,

Italy

,

France

,

New Zealand

,

Australia

,

Argentina

,

Chile

,

South

Africa

, as well as one of the best selections around of Washington and Oregon Wines…and yes..California wines too..well chosen for value and enjoyment!..
It's an

ever-changing selection

at

the Wine Seller®

as well, as we deal with a lot of small, medium and large producers of all sorts of premium fermented beverages. (

Wine

,

Champagne/Sparkling Wines

,

Beer & Ale

,

Hard

Ciders

, etc. etc.) So stop in often and while you're here, WINE NOT

grab a box

right next to the cooler

and
mix-a-case…

Wine Not

!

grab an empty box

(left side of cooler)

and select any 12 bottles.
SAVE BIG

$$$



Our generous

15%*

every day mixed or whole case discounts* are truly hard to beat!

(10% off 6 BTL. 1/2 CASES) 

WINEAUX GREGARIOUS Club members save even more…AS MUCH AS

17% off

REGULAR AND SALE PRICES! (with

NO quantity requirements

…and your Wineaux Gregarious Club Discounts Cheese/
apply to

Cheese

and

deli items

;

Beer & Ale

;

Chocolates

;

Corkscrews and Wine Accessories

…and more.*)

Often, our discounts combined with Winery and/or Distributor mark downs and occasional "Close Out Dealz" savings can be

30%

–

40%

–

50%
sometimes even over

75% OFF
The WINE SELLER

®

does get offered many small and medium lot

Close Out Dealz! 
(*some restrictions, see store for details)
Check in often, as these tend to fly out, once they're discovered!
Beer, Ale,

Cider

,

Mead

and more.
Currently in our Artist's Loft Gallery:
"ORPHANED ART"

A collection of various Paintings, Posters and Framed wine corks from Joe Euro's Private Collection.

Other items up there on display and some for Sale too.

Head

on up there. Our Art Gallery Loft is
OPEN EVERYDAY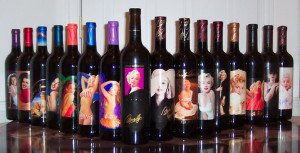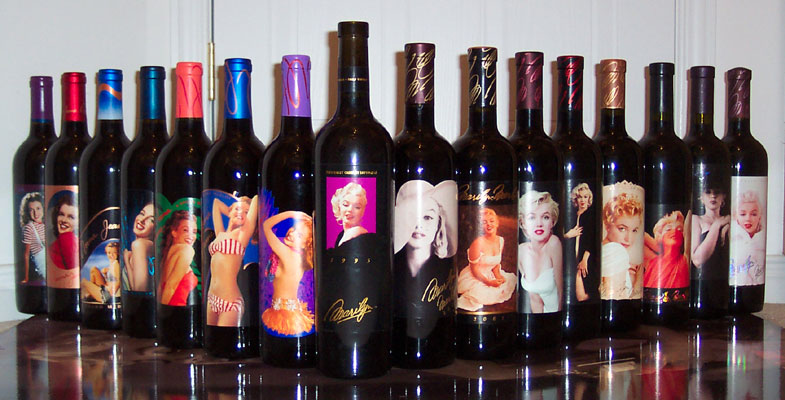 (see Specials page for reviews)

Rose'…we got lots of 'em!  Some sell out quickly, new and different Rose's come in throughout the season…

Stop in TODAY

for some fine Dry Rose' for drinking everyday


Perfect for any day..Dry Rose'

50 shades of Rose'…Lots of Fabulous Dry Rose' in Stock Now!!

---

Great selection now on South of France and Rhone Reds, including some fantastic

Chateauneuf du Pape

reds.

Rhone Reds

,

Whites

and

Rose's

starting at only

$8.99/btl

(

$7.47/btl

with Full

Wineaux Club Discounts)




Classic, Famous Guigal…just their delightful "opening level" Cotes du Rhone here, only $14.99 (and only $12.44/btl with FULL Wineaux Club Discounts!) We can get, and sometimes stock some of Guigal's higher level wines as well…Cotes Rotie; Hermitage; Condrieu; Chateauneuf du Pape…we do a lot of "Special Ordering"




Rare, hard to find or obtain Washington wines such as

Five Star Cellars

;

Walla Walla Vintners

;

Fielding Hills

; Gorman;

Smasne

; and of course…some of the legendary ones like 

Leonetti Cellar

,

Quilceda Creek

, Andrew Will and

Woodward Canyon

.

—————

CRANE LAKE  WINES

just   2

for

$7.99*

(or $4.59

individually

)


Mix and/or Match
Our best Selling Wines!  And for good reason…they're decent wines with good varietal character, and they're an

Amazing Value

, from the

same company

(

Bronco Wines

) that make

"2-buck Chuck"

(

Charles

Shaw

Wines) for

Trader Joe's

..(but most of our customers agree, the

CRANE LAKE WINES

are

a noticeable notch up in quality and character)
Crane Lake

offers a

Mind Boggling

assortment of varietals.

Cabernet

;

Petite Sirah

;

Sauvignon

Blanc

;

Merlot

;

Chardonnay

;

Pinot Grigio

;

Pinot Noir

;

Moscato

;

Riesling

;

Shiraz

;

Gewurztraminer

;

Sangiovese

; and more…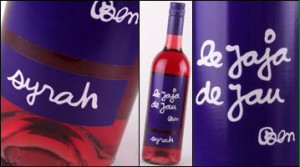 Dry South of France

Syrah Rose'

,

JaJa de Jau

, regular

$10/btl

…NOW for a limited time and quantity..in our

2

for

$7.99

pile…while it lasts!

(*

$3.81/btl

Full Wineaux Club Price, or

$4.59/btl

single btl)
Mix

or

Match

!
occasionally some other

Temporary

or

limited

Close Out Dealz

wind up in our

2 for $7.99

pile as well…
Perfectly "drinkable wines" at yesteryear prices…
and even tho there may always be wine we'd prefer to drink,
The WINE SELLER ®

would not sell any wine that we wouldn't drink!
"Life's too short to drink bad wine"
————————————-
Attention all

Burgundy

(

Bourgogne

) (

whites

and

reds

) aficionados…you know who you are…new shipments of Burgundies (

Whites

and

Reds

) some older vintages too. Available in shop and for ordering. We do have the best selection around of true Burgundy Wines, and The WINE SELLER® can

Special Order many more from small, premium and esoteric importers.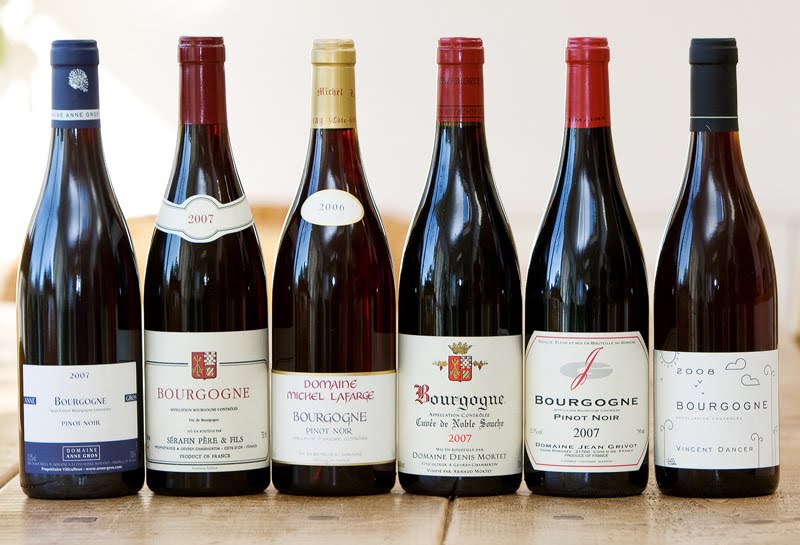 Chassagne /or Puligny Montrachet

;

Corton

and

Corton Charlemagne

; Pommard;

Meursault

; Nuits St. Georges; Gevrey Chambertin; Santenay; Savigny-Les Beaune; and more. Stop in and check out our Burgundies..

—————————————————–
Select Riedel Stemware (and stemless "O" Series) Bavarian Glassware/Crystal
RIEDEL most $6.99 to $7.99 per glass 
when you buy or order a 12 pack

(see store for details)
In Store,
Every-day price

: starting at $9.99 each

some are higher priced and marked accordingly.



Suggested Retail:
$15.99-$19.99

each and up.
other higher level Riedel Glasses available as well…
some Riedel glassware is higher priced. *See store for details

Marilyn Merlot


The Marilyn Merlot Vertical collection includes 12 bottles, one each of the first 12 vintages of Marilyn Merlot, 1985-1996.



$10,000 OBO

 ($12,000 on the www.marilynwines.com site).
We are offering the second "Vertical" Collection 1997-2008 at

$1,275

 ($1,400 on their site)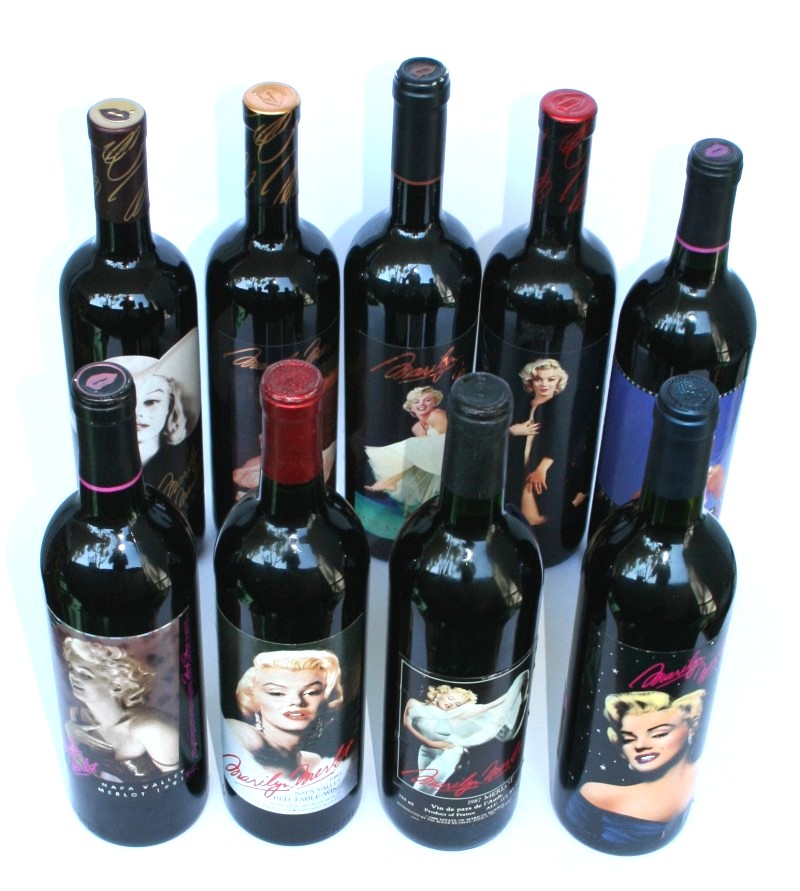 Other current and older vintages available as well as some of the

"Norma Jean"

Wines and

Marilyn "Champagnes".
———————————————————
 Lots of 

Organic

,and/or
"Sustainably Farmed"

and/or
Biodynamic

Wines

all over the store!
Stop in Today and see…

2014 Quilceda Creek Columbia Valley Red Wine


$59.99

 (
$49.80

Full

Wineaux

Club

discounted price*) Any actual discounts maybe be different) a few older vintages available as well. Some 2013 still available at a slighlty higher price.
Quilceda Creek

Cabernet

in stock too! And some older vintages as well.
Extremely limited
One of Washington's rarest, and most sought after Cabernets!  just try finding this at Safeway or Total Wines…
 Prices and Specials subject to change and availability without notice.
Some Wines/items limited to stock on hand.
 (*cash or checks preferred with "net" price deals. thanks)
---
 *"Net" sale prices indicate the bottom-line discount, with no other case, coupon, or

Wineaux Club

discounts
WINEAUX GREGARIOUS CLUB DETAILS:
$25/year 

  Family /Corporate Memberships, Extra

$10

per Family or Associate Member.
$150 Lifetime

(Extra

$100

per Family/Associate member)*
17%* OFF everything

(14%* OFF with credit/debit cards)

Wineaux

discounts apply even to $ale prices on Wines, Beers & Ale;

Cheese and Deli items;

Corkscrews and other Wine Gizmos

such as aerators, wine glasses and decanters.

Chocolates; Coffee too



1/2 price* price for most Wine Tastings
*some restrictions, see store.
New Arrivals and Rare, Hard to obtain Wines at The Wine Seller®
---
New Vintages of

Leonetti

and Quilceda Creek. Those of you who know about these wines, they are the top two "Cult Wines" of Washington State, and some of the most sought after as well.
Your local

Wine Seller®

, besides keeping our prices on these quite fair (especially when purchased as part of a 1/2 or mixed/whole case, or you're a current

Wineaux Club

member) gets a

fairly decent allocation

of these wines (more than many shops, but shhh..don't tell them…it'll only make them jealous). Of course, you will rarely if ever see these wines at Safeway, QFC, Costco, Trader Joe's, BevMo, Total Wines etc. etc. and the like.
These wines are fairly strictly allocated to well-established bottle shops, like

The Wine Seller ®

, and

"White Table Cloth" restaurants

only, as a rule. It generally takes years to get on the lists of these wineries, and then you have quantity purchase requirements, shipping costs, and if you ever decline your year's shipment, you're off the list and at the bottom again.. So Wine Not pick up a few bottles of these legendary wines while they are in stock.
We do have some back vintages as well, at slightly higher prices, of course.
Many other rare Washington wines in as well.

Five Star Cellars

;

Walla

Walla Vintners

;

Long Shadows Wines

; Forgeron;

Dubrul Vineyards

;

Buty

and many more.

Still have older vintages

Quilceda Creek

Cabs available too.

EXTREMELY LIMITED

on all these legendary, rare Washington Reds.

* Full

Wineaux Gregarious club discounts

are

17% off

if paid by cash or check.
We list the Full

Wineaux Club

Discounts to illustrate what your actual cost is or could be, when you are a current member of our

Wineaux Gregarious Discount Club

, and pay with cash or check.
Wineaux Gregarious Memebers receive 14% off with credit cards and debit cards. debit

(we're working on getting a better deal on

debit cards

, but discovered those fees are still too high to be able to offer the "Full Wineaux Discounts" with, all the swipe fees, coupled with "bank interchange fees" that we noticed coming out every month)
(No SALES TO OTHER RETAILERS OR WHOLESALERS

, sorry, we know there are some incredible prices and wines here, but

Washington State Liquor Laws

limit us to only sell to individuals and Restaurants

)
Other discounts for non Wineaux Club members are:
10% off

for

1/2 case(6bottles)

15% off

for

whole or mixed cases (with cash or check)
12% off

for

mixed/whole cases paid for by credit cards or debit cards.
The Wine Seller®

 was established in November

1982

, in Port Townsend, Washington, by Joe Euro. For the whole story of the wine seller read more.
SELECTION
Because of The Wine Seller's® long history in the industry, its inventory depth ranges from excellent value wines in all price ranges to rare and often highly allocated wines. The Wine Seller features many of these wines in our
1st & 3rd Fridays Wine Tastings
(October through June)
held right at the store.
The schedule can be found on the tasting page.
——————————————————————-
WE SHIP TO MOST STATES*
The Wine Seller®

 has been shipping wine to most states for years now. We are an approved Wine Shipper with

Fedex

. An adult signature will be required at the receiving point.
*where we can and cannot legally ship may change at any time due to the constantly changing regulations of each state
PARKING/LOADING ZONE
Right in front of the

Palace Hotel (which is basically right in front of our shop). If there are no motorcycles in the

motorcycle spot

,

just pull in there

, if you do not see another parking spots close by. It's

our

's and

The Palace Hotel's

quick "

LOADING ZONE

"

put your 4-WAYS

on!!
and pop in for a mixed case or two

, or at least to pick up a few bottles of this or that,

or those special pre-ordered wines or cases.



Now, that being said, that space is not for parking while you go out to lunch or do other shopping – it's just for the 2 to 10 minutes or so it takes to pick up your wines,

beers

,

some

cheese

from our

cheese/deli cooler

, or quickly

mix

a

case

or 2.
NOT JUST WINE
The WINE SELLER®

stocks many premium beers, gourmet cheeses (made locally and beyond),

premium coffees by Pegasus

, and fine

chocolates

. More detailed information on the products page.
CHOCOLATES
We carry an Amazing assortment of Chocolate Truffles and Bars
 TRAVEL
The WINE SELLER'S®

Founder,

Joe Euro

, puts together

small group journeys

, working with tour companies such as

Earthbound Expeditions

,

The Enthusiastic Traveller

, and

French Barge Adventures

Joe puts together himself… to take friends, customers and adventurous travelers on fantastic and remarkable Small Group Journeys.

If you've got 6 people that want to do a French Barge trip, contact Joe to have him put it together for you, pilot the barge, make all arrangements, rent the boat, rent the house, rent the cars, pay for all fuel, moorage, insurance, and most food and wines*, museum and site admissions and regional guides if needed, etc. etc.
Stop by the shop or call 360-385-7673 email:joe@PTwineSeller.com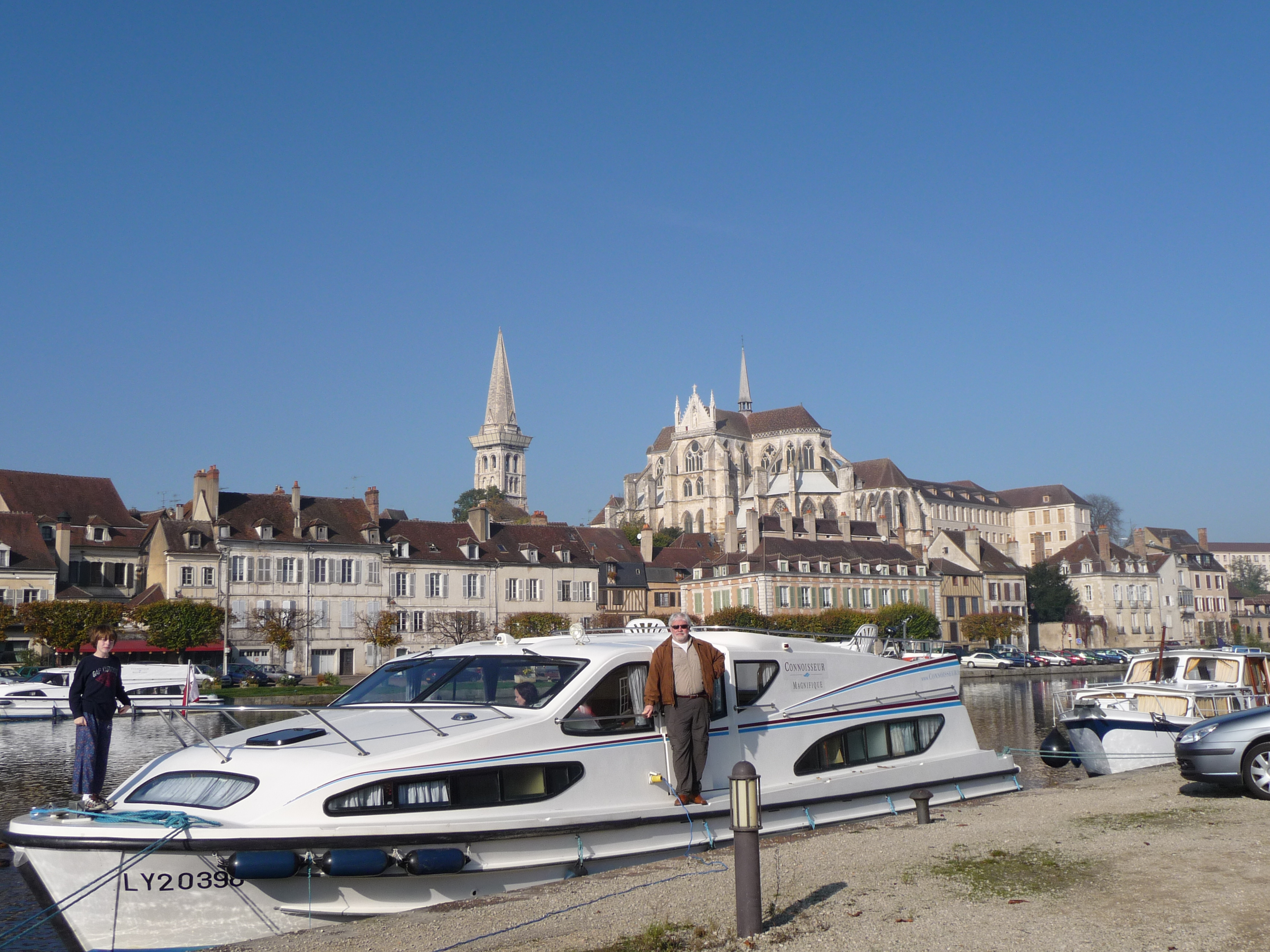 Stay tuned for other trips. Italy; France; Spain; Croatia…who knows??